Must-Have Accessories for Every Stylish Man
Written: editor | June 21, 2023
Watches
Choosing the perfect watch for any occasion
Hey guys! Are you looking to up your style game? Investing in a quality watch is a must! Not only is it a functional accessory, but it also adds a touch of sophistication to your overall look. But with so many options to choose from, how do you find the perfect watch for any occasion?
First, consider your personal style and the occasions you'll be wearing the watch for. A classic, timeless design is ideal for formal events, while a more casual and versatile watch works well for everyday wear. Pay attention to the materials, strap options, and dial color to ensure it matches your style and wardrobe.
Top brands to consider
When it comes to watches, there are several top brands that are known for their quality and style. Here are a few to consider:
Rolex: Known for their luxury and precision, Rolex watches are a symbol of prestige and elegance.

Tag Heuer: Combining style and performance, Tag Heuer offers a wide range of watches suitable for all occasions.

Seiko: Offering reliable and affordable timepieces, Seiko is known for their craftsmanship and durability.

Citizen: Citizen watches are known for their eco-friendly technology and sleek designs.
Remember, the perfect watch is a personal choice that reflects your style and personality. So take your time to explore different brands and find the one that speaks to you. Happy watch shopping!
Introduction
When it comes to accessorizing, men often get overlooked. But adding the right accessories can elevate your style and make a lasting impression. One essential accessory that every man should have is a quality wallet.
Find the right wallet style for your needs
Before you go out and buy a wallet, consider your lifestyle and needs. There are several different wallet styles to choose from, including bifold, trifold, cardholder, and money clip wallets. Bifold wallets are popular for their balance of slim design and ample storage. Trifold wallets offer extra space and organization. Cardholder wallets are perfect for those who prefer to carry just the essentials. Money clip wallets are sleek and minimalist, perfect for those who don't carry cash often.
Features to look for in a high-quality wallet
When shopping for a wallet, look for these features to ensure you're getting a durable and functional accessory. First, check the material – genuine leather wallets are sturdy and age beautifully. Look for quality craftsmanship, such as reinforced stitching and sturdy hardware. Consider the number of card slots and compartments, ensuring it meets your storage needs. Finally, think about the size and slimness of the wallet – choose one that fits comfortably in your pocket without feeling bulky.
Remember, a quality wallet not only keeps your essentials organized but also adds a touch of sophistication to your overall look. Invest in a wallet that reflects your personal style and stands the test of time.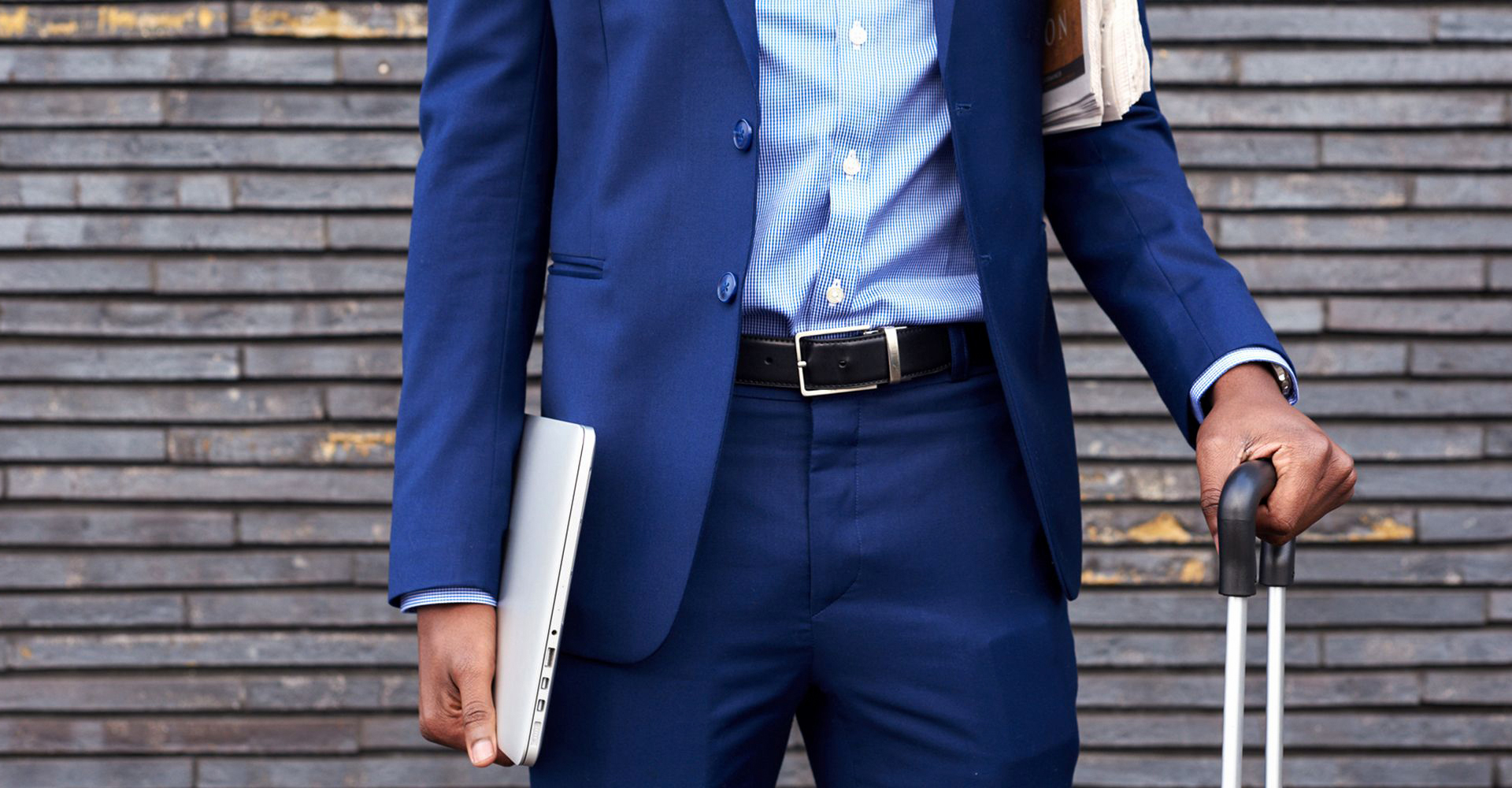 Belts
When it comes to accessorizing your outfits, belts are a must-have for men. Not only do they serve a practical purpose of holding up your pants, but they also add a finishing touch to your overall look. Here are some key points to consider when it comes to belts.
Choosing the right belt to complement your outfit
Size and Fit: Ensure that you choose a belt that fits you properly. It should neither be too tight nor too loose. The end of the belt should ideally reach the middle hole.

Color Coordination: Select a belt color that complements your outfit. Black and brown are versatile choices that go with most outfits, but you can also experiment with other colors to add a pop of style.
Different types of belts and when to wear them
Dress Belt: A dress belt is typically made of leather and is perfect for formal occasions like business meetings or weddings. Opt for a black or brown dress belt to match your dress shoes.

Casual Belt: For more casual outfits like jeans or chinos, a casual belt made of fabric or suede can add a stylish touch. Consider choosing a belt in a complementary color to your shoes or other accessories.
Remember, belts are not just functional but also serve as a fashion statement. By choosing the right belt and coordinating it with your outfit, you can elevate your style and enhance your overall look.
Sunglasses
When it comes to men's accessories, there are a few essentials that every gentleman should have in his collection. One of the must-haves is a stylish pair of sunglasses.
Protect your eyes in style with the perfect pair of sunglasses
Not only do sunglasses add a touch of sophistication to any outfit, but they also provide essential protection for your eyes. The harmful UV rays from the sun can cause damage to your eyes, including cataracts and macular degeneration. By wearing sunglasses, you can shield your eyes from these harmful rays while looking effortlessly cool.
Popular sunglasses brands for men
There are numerous brands available in the market, but here are some popular sunglasses brands that you should consider:
Ray-Ban: Known for their iconic and timeless designs, Ray-Ban offers a wide range of sunglasses to suit every style and preference.

Oakley: If you're into sports or outdoor activities, Oakley is a go-to brand for high-performance sunglasses with advanced lens technology.

Persol: With their Italian craftsmanship and attention to detail, Persol sunglasses exude elegance and sophistication.

Maui Jim: For those looking for sunglasses with excellent sun protection and clarity, Maui Jim is a top choice.
Investing in a quality pair of sunglasses not only elevates your style but also protects your eyes from the sun's harmful rays. So, don't forget to add this essential accessory to your wardrobe.
Ties and Bowties
Adding sophistication with ties and bowties
Hey there, stylish gentleman! Looking to add some flair to your outfits? Look no further than ties and bowties. These accessories have stood the test of time and continue to be must-haves in every man's wardrobe.
Ties are incredibly versatile and can instantly elevate your look, whether it's for a formal event or a casual day at the office. Opt for patterns and colors that complement your outfit and express your personal style.
If you really want to make a statement, consider rocking a bowtie. Bowties exude elegance and can add a touch of old-world charm to any outfit. They are perfect for black-tie events, weddings, or even a night out on the town.
Different knot styles and when to wear them
Now, let's talk about knot styles. The most classic and widely used knot is the four-in-hand knot. It's simple, elegant, and suitable for most occasions. The Windsor knot, on the other hand, is more symmetrical and gives a fuller knot. It's ideal for formal events or when you want to make a bold statement.
For a casual and relaxed look, you can go for a loose and asymmetrical knot known as the half-Windsor knot. And if you're feeling adventurous, try out the intricate and eye-catching Pratt knot.
Remember, ties and bowties are not just accessories – they are expressions of your personal style. So have fun experimenting with different patterns, textures, and knot styles to create unique and sophisticated looks that set you apart from the crowd.
Cufflinks
When it comes to completing your formal ensemble, adding the right accessories can make all the difference. One accessory that every man should have in his collection is a pair of cufflinks. Not only do cufflinks add a touch of elegance to your outfit, but they also showcase your attention to detail and personal style.
Enhancing your formal wear with the right cufflinks
Elevate your style: Cufflinks allow you to add a personal touch to your formal attire. Whether you opt for classic silver cufflinks or choose ones with intricate designs, they can instantly elevate your style and make you stand out from the crowd.

Showcase your personality: With a wide variety of cufflink designs available, you can choose ones that reflect your interests and personality. From sports-themed cufflinks to ones with unique patterns, there are endless options to match your individual style.
Styles and materials to consider
Classic designs: If you're looking for a timeless and sophisticated option, consider classic designs such as round or square cufflinks in silver or gold. These versatile choices can be worn with a variety of formal outfits.

Novelty cufflinks: For a fun and playful touch, opt for novelty cufflinks. From miniature cars to superhero symbols, these cufflinks add a unique and conversation-starting element to your attire.
Remember, the key to choosing the right cufflinks is to find ones that complement your personal style and match the formality of the occasion. So, next time you dress up for a formal event, don't forget to complete your look with a pair of stylish cufflinks.
Bags and Briefcases
Hey guys! If you're looking to up your accessory game, investing in stylish and functional bags and briefcases is a great place to start. Not only do they add a touch of sophistication to your outfit, but they also serve a practical purpose by carrying your essentials in style.
Stylish and functional options for carrying your essentials
When it comes to choosing the right bag, you have plenty of options to consider. A classic leather messenger bag is a timeless choice for a professional look, while a sleek backpack is perfect for a more casual and versatile style. For a touch of elegance, a leather briefcase exudes sophistication and is ideal for formal meetings or business trips.
Choosing the right bag for different occasions
It's important to match the bag to the occasion. If you're heading to the gym or running errands, a durable and spacious duffle bag will be your go-to choice. For a weekend getaway or a short business trip, a stylish weekender bag will have you covered. And when you need to carry your laptop and important documents, a modern laptop bag with multiple compartments will keep everything organized and protected.
Remember, investing in high-quality bags and briefcases not only enhances your style but also provides functionality and convenience. So, find the perfect accessory that suits your needs and showcases your personal style. Happy accessorizing!
Hats
Whether you're looking to add a touch of style to your outfit or protect yourself from the elements, hats are a must-have accessory for men.
Accessorizing with hats for both style and protection
Style: Hats can instantly elevate your look and add a touch of sophistication. From a classic fedora to a trendy snapback, there's a hat style for every occasion. Experiment with different colors and patterns to express your personal style.
Protection: Hats not only shield you from the sun's harmful rays but also offer protection from rain and cold weather. Opt for a wide-brimmed hat for extra sun protection or a beanie to keep your head warm in winter.
Popular hat styles for men
Fedora: A timeless classic that adds a touch of elegance to any outfit.

Snapback: A popular choice among the younger generation, snapbacks are versatile and can be worn with casual or street style ensembles.

Flat cap: This stylish cap adds a retro vibe to your look and pairs well with a tailored suit or a more casual outfit.

Beanie: Perfect for chilly weather, beanies are both functional and fashionable. Choose one in a neutral color for a versatile option.
Don't be afraid to experiment with different hat styles to find the ones that suit your personality and outfit. Hats are not only a practical accessory but also a statement piece that can help you stand out from the crowd. So grab a hat and add that extra charm to your look!
Socks
Showcasing your personality with stylish socks
When it comes to men's fashion accessories, socks often get overlooked. However, they can be a subtle yet impactful way to showcase your personality and elevate your overall look. From bold patterns to vibrant colors, there are endless options to choose from that can add a touch of style and character to any outfit.
Tips for choosing the right pair
1.Quality: Invest in well-made socks that are durable and comfortable, as they will last longer and provide a better fit.
2.Color and Pattern: Experiment with different colors and patterns that complement your outfit and add visual interest. Don't be afraid to go for a bold or unique design.
3.Occasion: Consider the occasion for which you are dressing and choose socks accordingly. Opt for traditional colors and patterns for formal events and more playful options for casual occasions.
4.Materials: Choose socks made from breathable and moisture-wicking fabrics like cotton or wool to keep your feet comfortable throughout the day.
5.Length: Pay attention to the length of the socks. Ankle socks are great for casual wear, while crew or knee-high socks add a touch of sophistication to a more formal outfit.
By paying attention to the details of your accessories, like socks, you can effortlessly elevate your style and showcase your unique personality. So don't underestimate the power of a well-chosen pair of socks!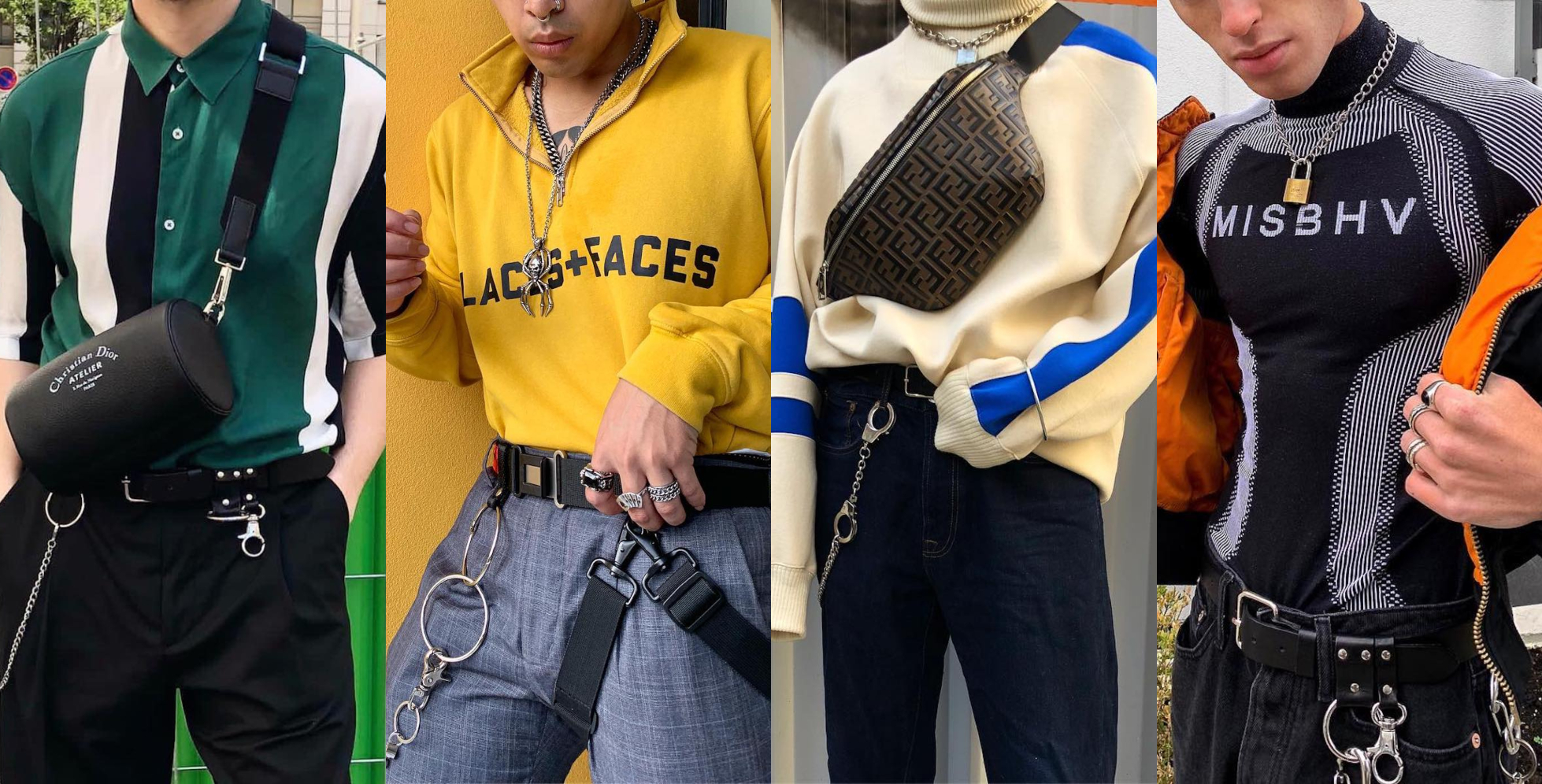 How accessories can elevate your style
Accessorizing is not just for women, men can also enhance their style with the right accessories. Here are some must-have accessories that can take your outfit to the next level:
Watches: A stylish watch not only tells time but also adds sophistication to your overall look. Choose a watch that suits your personal style and complements your outfits.

Belts: A good quality belt is a staple accessory for men. It keeps your pants in place and adds a polished touch to your outfit. Opt for leather belts in classic colors like black or brown.

Ties and pocket squares: For formal occasions, a well-tied tie and a matching pocket square can make a world of difference. They add a touch of elegance and can elevate your suit or blazer.

Scarves: Scarves are not just for colder weather; they can also be used as a stylish accessory to enhance your outfit. Choose a lightweight scarf in a pattern or color that complements your attire.

Bracelets and rings: Adding a bracelet or a ring to your wrist can add a cool and trendy vibe to your overall look. Choose minimalist or statement pieces that reflect your personal style.
Remember, accessories are an extension of your personality and can set you apart from the crowd. Experiment with different accessories to find what works best for you and don't be afraid to add that extra touch of style to your outfits.